Bridget Brennan is the world's leading authority on women consumers.
Women drive 70-80% of consumer spending with their buying power and influence. In lively, insightful and thought-provoking keynote programs, Bridget helps audiences learn how to better serve this powerful market.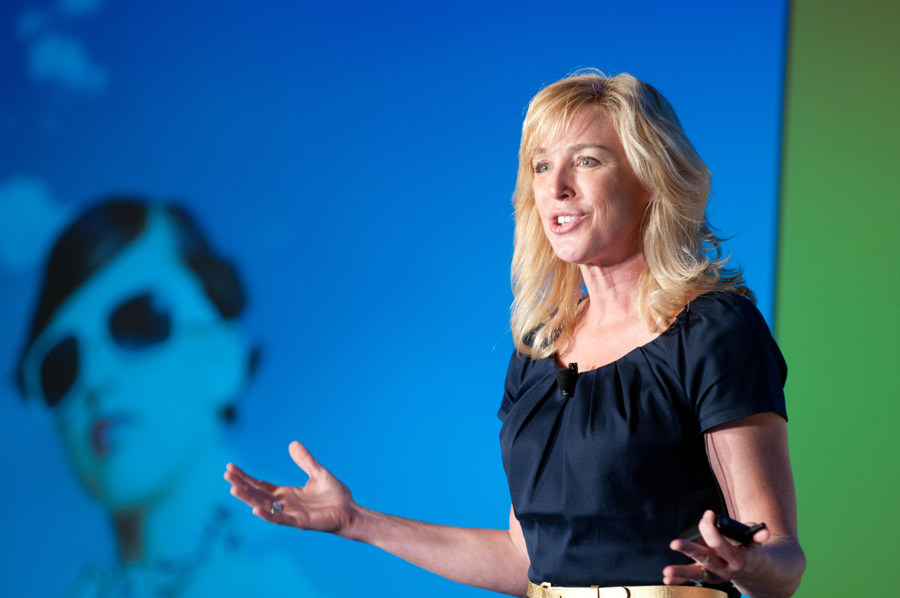 "If you're looking for a corporate speaker who can raise your awareness, entertain, and capture the attention of a demanding, co-ed audience, then look no further than Bridget Brennan. She delivers the goods and leaves the audience in agreement with her message."

- PepsiCo
---
"Passionate. Engaging. Customized. We hired Bridget to speak at our national senior leadership retreat. The relationship with Bridget from start to finish was professional, thoughtful, and truly enjoyable! She provided an amazing keynote presentation, incorporating our company goals, values, and mission. We will all be better business people because of what Bridget taught us. Her expertise is well worth the investment!"

- Tommy Bahama
"A home run! Bridget's was able to connect in a unique way with our audience, allowing them to better understand the power and trends within the women's demographic and how to translate those into action"

- PGA of America
---
"We were so impressed with Bridget that we hired her to keynote our conference two years in a row, with different content each time."

- OmniShopper Conference, Knect 365
---
"Simply brilliant. Bridget's message is compelling and engaging, and full of important information. She leaves a lasting impression."

- Walmart
From stadium-sized crowds to executive boardrooms, Female Factor CEO and Why She Buys and Winning Her Business author Bridget Brennan educates the audience on how to engage women as customers and decision-makers. Insightful, thought-provoking and practical, Brennan leaves audiences with valuable strategies for increasing sales and brand loyalty. Her insights are immediately applicable to a wide variety of industries and business environments. Bridget addresses topics including marketing, sales, customer engagement, retail strategies, and consumer trends.
---
Let us curate an experience that's right for you.
Below is a representative list of Bridget's most popular keynote programs. We are happy to work with professional speakers bureaus and meeting planners to tailor a program specifically for your group.
Bridget's Keynote Programs are Ideal for:
Consumer Businesses and Brands
Sales Organizations and Presidents' Clubs
Marketing Teams and Marketing Conferences
Retailers
Service Businesses
Small and Independent Businesses
Associations
Executive Leadership Teams and Retreats
Business-to-Business Firms
Innovation Events
Board-level Executive Programs
Consumer Healthcare Businesses
Sports Brands and Businesses
Automotive Brands and Businesses
Financial Services, including Insurance
Diversity and Inclusion Events
International Conferences
Women's Leadership Events
International Women's Day Events
Women's History Month Events
Female Factor Corp. 444 N. Michigan Ave. Suite #1200, Chicago, IL 60611 USA