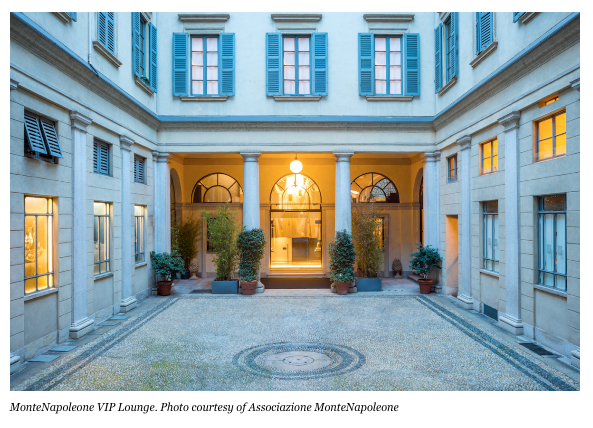 How To Deliver The Ultimate In Luxury Retail Experiences, Italian Style
Care to go truffle hunting in Alba? Interested in spinning around Lake Como in a Ferrari? (My answers: yes and yes please!) Perhaps an hour-long session on perfecting your posture, taught by a former Italian model, is more your thing. Then again, maybe you'd enjoy relaxing in a VIP Lounge, nestled in a stately villa on the famous shopping street Via Montenapoleone. For luxury retailers' top clients, all kinds of shopping magic awaits in this VIP Lounge, which I was given a tour of as part of my consumer research during a recent business trip to Milan. For instance, a personal shopper can bring a client every red dress in their size from every store in the area, if that's what their heart desires. Welcome to the ultimate in luxury retail, Italian style.
The name of the initiative behind all these experiences is One Luxury Destination, and it's a new, year-old alliance between the MonteNapoleone Association (Associazione MonteNapoleone) and the consulting firm Accenture, which brings together 130 global brands and 10 five-star hotels located in and around the heart of Milan's luxury fashion avenue, the Via Montenapoleone. Visitors planning a trip to Milan can take a virtual tour of this shopping neighborhood on the One Luxury Destination website, to map out retailers like Prada, Gucci, Giorgio Armani, Salvatore Ferragamo, Loro Piana and dozens of others that are part of this collaboration.
To read the full story on Forbes, click here.