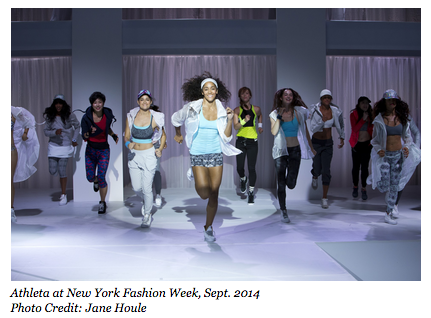 From Farm to Label: The Wellness Trend in Marketing Goes Far Beyond Food
"Is it good for me or bad for me?"
That's the kind of question that used to be reserved for buying products in categories like food and pharmaceuticals. Not anymore. Wellness has gone mainstream. It's emerged as a key component of consumer decision-making, whether we're talking about a can of paint, a bottle of shampoo or a choice of hotel. This means that wellness, in its broadest sense, is an increasingly important consideration for anyone marketing to women.
Why? Women not only drive consumer spending, they also make approximately 80% of healthcare decisions for their families, according to the
U.S. Department of Labor
. This means they stand squarely at the intersection of this trend. From grocery aisles to fashion runways, here are three ways the concept of wellness is manifesting in consumer products:
Vegan and Vegetarian as Non-Food Product Attributes
When you hear the word vegetarian, does it make you think of moisturizer? Me neither. But that's changing fast. Increasingly, non-food brands are featuring product descriptions like vegetarian, vegan, organic and natural — words that have leapt from the grocery aisle into retail categories far and wide, demonstrating the growing appetite (excuse the pun) for products that provide some kind of health or wellness benefit.
Source: BB Wix