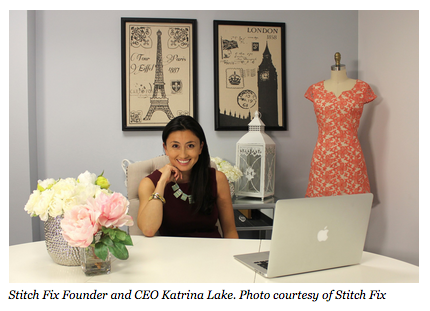 The Retailer Redefining Personal Service in Ecommerce
Did your personal stylist select the outfit you're wearing today?
Me neither. Mainly because I don't have one. That might change, however, thanks to a retailer that's opened up a market – personal fashion styling — once exclusively associated with socialites and celebrities. (How many women have opened a tabloid magazine and thought, If I had a personal stylist, I'd look like that, too!) The company is called
Stitch Fix
, and what's fascinating about the company is not just what it does, but how it does it.
Stitch Fix is an online women's fashion retailer that offers personal styling services at a mass market price point. The personal styling fee is $20, which is applied to the customer's purchase. The average price point for the fashion, jewelry and accessories on the site is $55. How does Stitch Fix provide personal styling services at the cost of a week's worth of lattes? And how does it do this without having someone stand in your closet with a measuring tape? The answer is through a shrewd combination of art and science. The company employs a team of 1,000 personal stylists who curate individual orders by leveraging algorithms that help determine each customer's unique sense of style.
Source: BB Wix