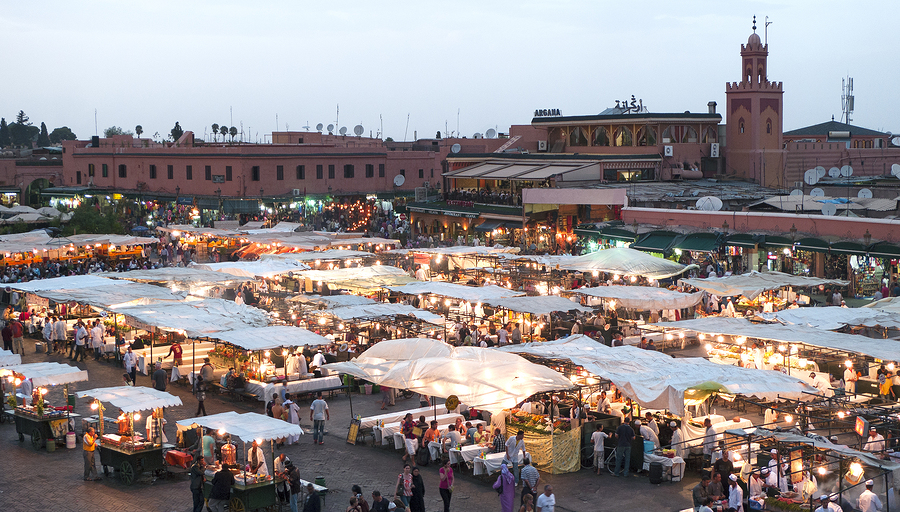 What We've Learned from 1,000 Years of Shopping
Watching the cobra writhe out of its wicker basket, I knew this was no ordinary shopping expedition. I was standing in the middle of one of the world's oldest and most famous markets – the Jamaa el Fna Square in Marrakech, Morocco, and I was dizzy with sensory overload.
The snake charmer's flute was accompanied by the scent of spices in giant sacks; dozens of stall owners competed for my attention with energetic sales pitches; row after row of bright-colored fabrics filled my peripheral vision; the smell of food from dozens of grills filled my nostrils; and nervous energy coursed through my veins as I watched acrobats tumble from sky to earth. Let's put it this way: it wasn't boring.
Jamaa el Fna is one of the world's oldest marketplaces. People have gathered in this space continually for more than 1,000 years. It's so special that UNESCO has declared it a "Masterpiece of the Oral and Intangible Culture of Humanity." It stands as a reminder that shopping in marketplaces is an ancient human activity performed every day, everywhere, in every part of the world. So what can we learn from a place like this?