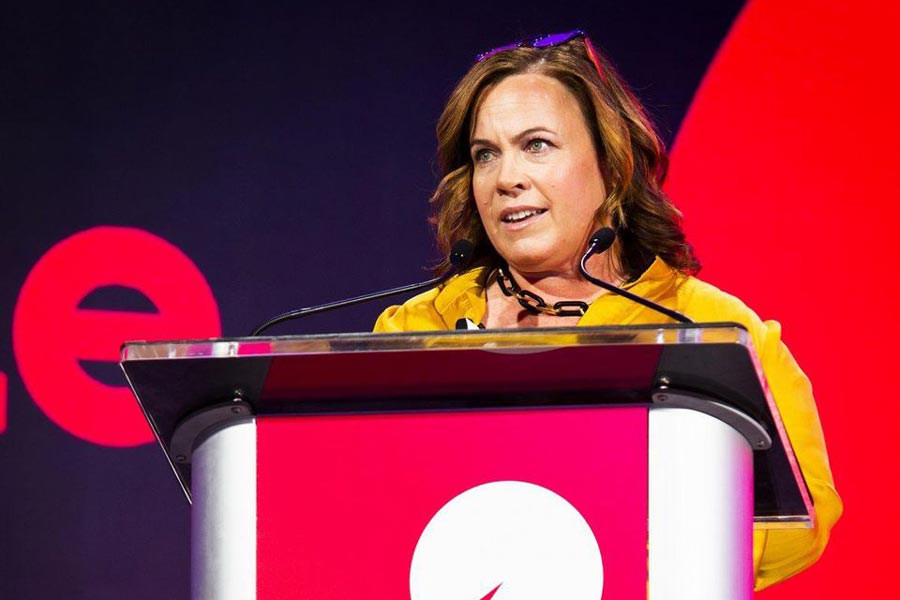 A Day Inside The 3% Conference: Bringing A Diversity Message To Adland
Sitting in the crowd at the seventh annual 3% Conference, I couldn't help but think that if this conference had existed when I was 22 years old, it might have changed my life – or at least, my career. Back then, I was a fresh college graduate who aspired to be an ad agency copywriter, and role models for female creative directors were in short supply. This was certainly not the case at this year's 3% Conference, where inspiring female role models were front and center on stage, along with plenty of male diversity champions, too.
Founded in 2012 by Kat Gordon as the first conference for female creative directors in advertising, the 3% Conference was named to reflect the percentage of women creative leaders at the time, says Gordon. That number has now risen to 29%, she says, and as the percentage has expanded, so has the conference, which has broadened its message to embrace diversity and inclusion of all kinds.
"We're no longer a women's conference, we're a business conference," says Gordon, who is also the founder and CEO of The 3% Movement, the organization behind the conference, which has the goal of increasing diversity in advertising and related, creative fields. Bring It was the rallying cry of this year's sold-out event, held at Chicago's Navy Pier on November 8 and 9. The conference featured leaders (of both genders) from across the agency spectrum, as well as a line-up of entrepreneurs including Sallie Krawcheck, CEO and co-founder of Ellevest, and Emma McIlroy, CEO and co-founder of fashion brand Wildfang, along with executives from companies like Google, Facebook and Apple.