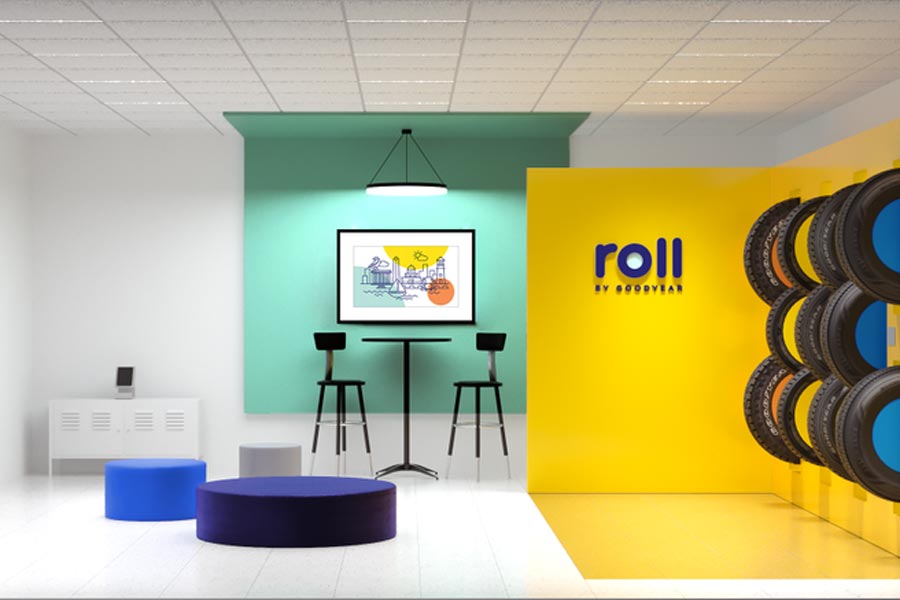 Goodyear Rolls Out A New Retail Concept Geared To Women And Millennials
When you run a legacy business like 120-year-old Goodyear Tire & Rubber Company, you can either wait to be disrupted, or you can disrupt yourself. Goodyear has chosen the latter.
This week, the company introduced Roll by Goodyear, a pilot retail concept for tire sales and installation that is almost unrecognizable as a tire store. With its small size, bright canary-and-blue color palette and conspicuous lack of tire-installation bays (the messy business of installation occurs off premise), Roll could be mistaken for a pop-up gallery, an e-commerce brand showroom or even a yogurt shop. Goodyear is rolling out four of these concept stores in Maryland (greater Washington, D.C. metro area) as the first phase of a pilot program. The company plans to open additional markets in late 2018 and early 2019.
An experienced retailer, Goodyear already operates about 600 tire and auto service center outlets under the Goodyear and Just Tires brand names. With Roll, Goodyear focused on designing convenience and delight into an unloved errand: the purchase and installation of new tires. The concept includes the ability to buy and install new tires without ever leaving home or office. Company executives say the new concept has been well received by women and Millennials, two demographics that represent growth markets for the business.