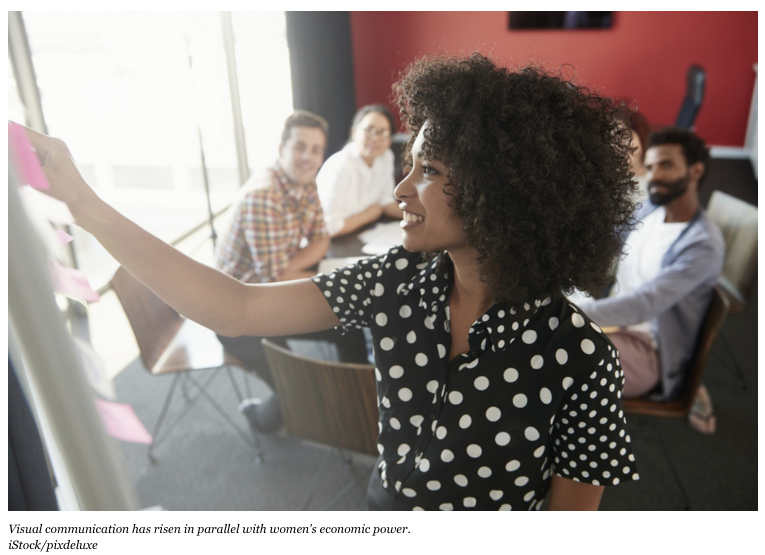 Avoid These Visual Mistakes When Marketing to Women
Visual communication has risen in parallel with women's economic power, which means it's a smart idea to conduct a review of your marketing images to make sure they're still relevant. In our work at
Female Factor
, we help businesses optimize their marketing initiatives with insights from women consumers. Here are four common mistakes to avoid:
Mistake #1: Overplaying feminine stereotypes.
Approach with caution images like red stilettos (especially those without anyone wearing them, and especially when paired with two clinking glasses of wine) and pink as the primary accent color for gender-neutral products, unless your business is raising money for breast cancer causes and research.
Mistake #2: Depicting women as passive observers.
Men are depicted as "agents of action" in marketing more often than women. Images of women who are merely observing other people do things feel out of touch in a society where mothers with children under 18 are the sole or primary breadwinners in 40% of U.S. households.
To read the full article on Forbes, click
here
.
Source: BB Wix